SUMMARY
The story tells how a shaman and a warrior (Dante and Emmanuel) meet in a fort in the desert to free a group of women enslaved by a Yacare-humanoid, who fight a battle of epic characteristics.
Director: Alfio D'Antona 
Realization: alfioStudio
Scripting and Direction: Alfio D'Antona
Director Asist: Carolina Fuentes
Background Design: Lucas Aguirre
 Keys: Alfio D'Antona 
 Inbetweeners: Diego E. Gomes, Vanina Cardone
Composition: Mario Cardoso 
Color: Luciana Vaggione 
Completion: Alejandra Lescano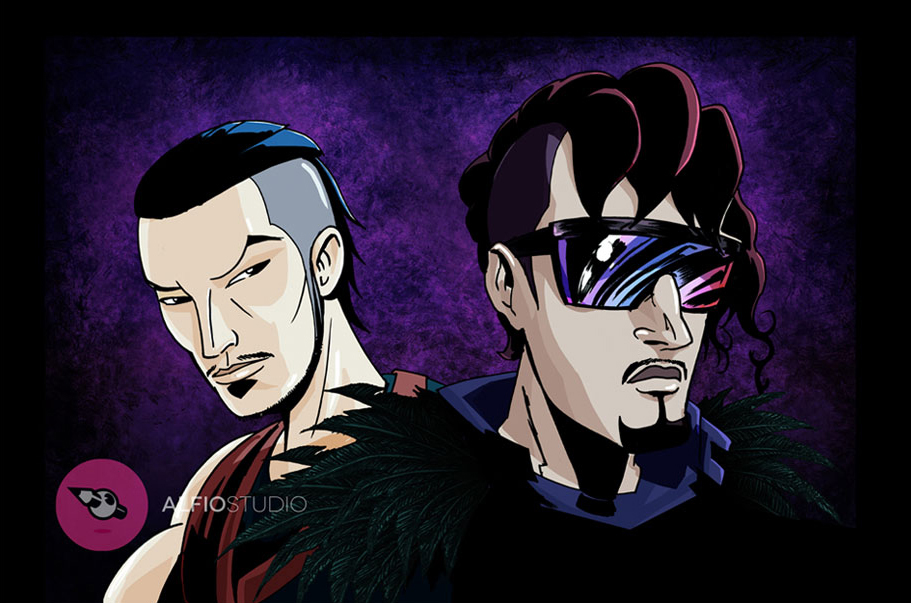 FLAG CONCEPT 
The double flag with the IKV logo we see at the end of the video is made of the scarf of Dante and the belt of Emmanuel and symbolizes their reunion.
IKV MEMBERS STAFF 
Some Staff members make special appearances on the videoclip.